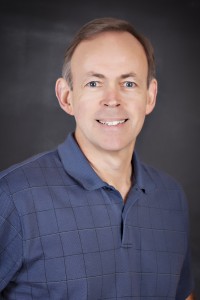 Bryan Davis is the author of several fantasy/science-fiction novels for youth and adults, including the bestselling Dragons in Our Midst series. His other series are Oracles of Fire, Children of the Bard, Dragons of Starlight, Tales of Starlight, Time Echoes, Reapers, Oculus Gate, Astral Alliance, and Wanted: Superheroes. He also has the following standalone novels: Let the Ghosts Speak and I Know Why the Angels Dance.
Bryan was born in 1958 and grew up in the eastern U.S. After graduating from the University of Florida (B.S. in Industrial Engineering), he worked as a computer professional for twenty years before becoming a full-time novelist. In addition to writing, he also teaches at relevant writing conferences and conventions.
He and his wife, Susie, have seven adult children, and they work together as an author/editor team.